Learning tags can be created for learning paths and learning elements to help structure your learning library and categorize the learning content you use. This means you can organize content to identify and differentiate between paths and use tags to filter the learning analytics.
Creating a Learning Tag
In the Admin Settings of the Learning module, you can use the 'Learning Tags' section to create an unlimited number of appropriate tags.
To add a tag to a learning path, head to the 'Learning' module and select 'Path Administration' from the sub-menu. The 'Actions' button will allow you to create a new learning path, and in the basic settings, you can add the appropriate tag(s). More information on how to set up a learning path can be found in this article.
Note: You can add tags retrospectively to an active path.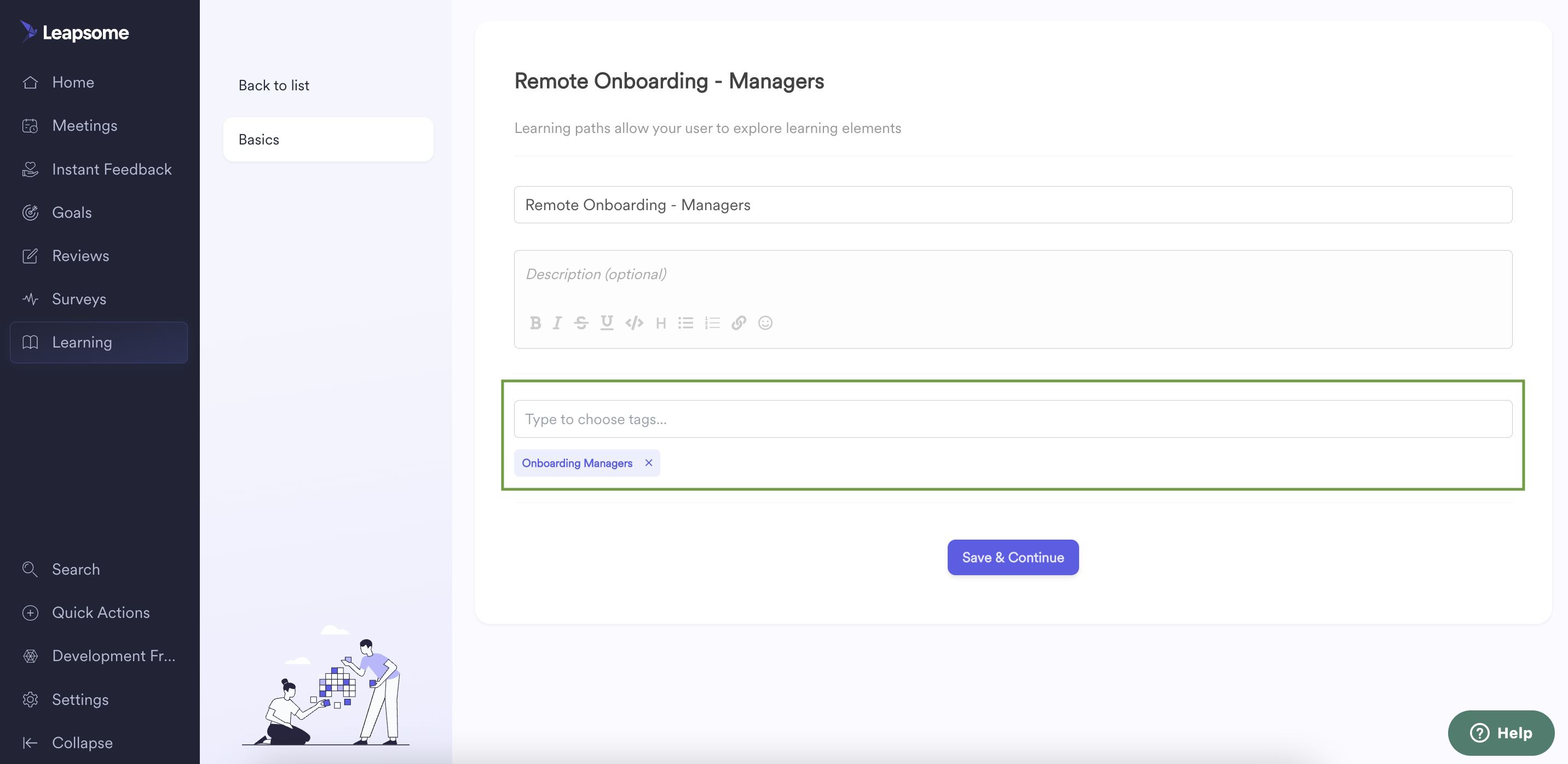 Learning paths are built using Learning elements; you can also add a tag for each learning element. When creating a new learning element, you'll have the option to choose a tag underneath the description. Paths and elements with tags assigned to them will be grouped into folders at the bottom of the administration page.
Deleting a Learning Tag
Tags can be removed from a learning path or element at any time; however, permanently deleting a tag can only be done in the Admin settings. Deleting a tag will permanently remove the tag from all existing learning paths and elements.