In the Review module, if you are a manager or system admin, you will be able to access the 'team progress' tab. In this section, you can find completed assessments of your direct and possibly even indirect reports, based on what level of visibility is selected by your system admins.
On the left side of the screen, you will see each of your report's names and the number of review cycles they have completed in Leapsome. You will also find the listed date and the current completion progress of their most recent assessment.
Clicking on the name of one of your reports will open up their assessment history, where you can assess the completion rate of past reviews.
To take a deeper look into one of the listed cycles, you can click 'open' on the associated review to look into the completed or ongoing review results.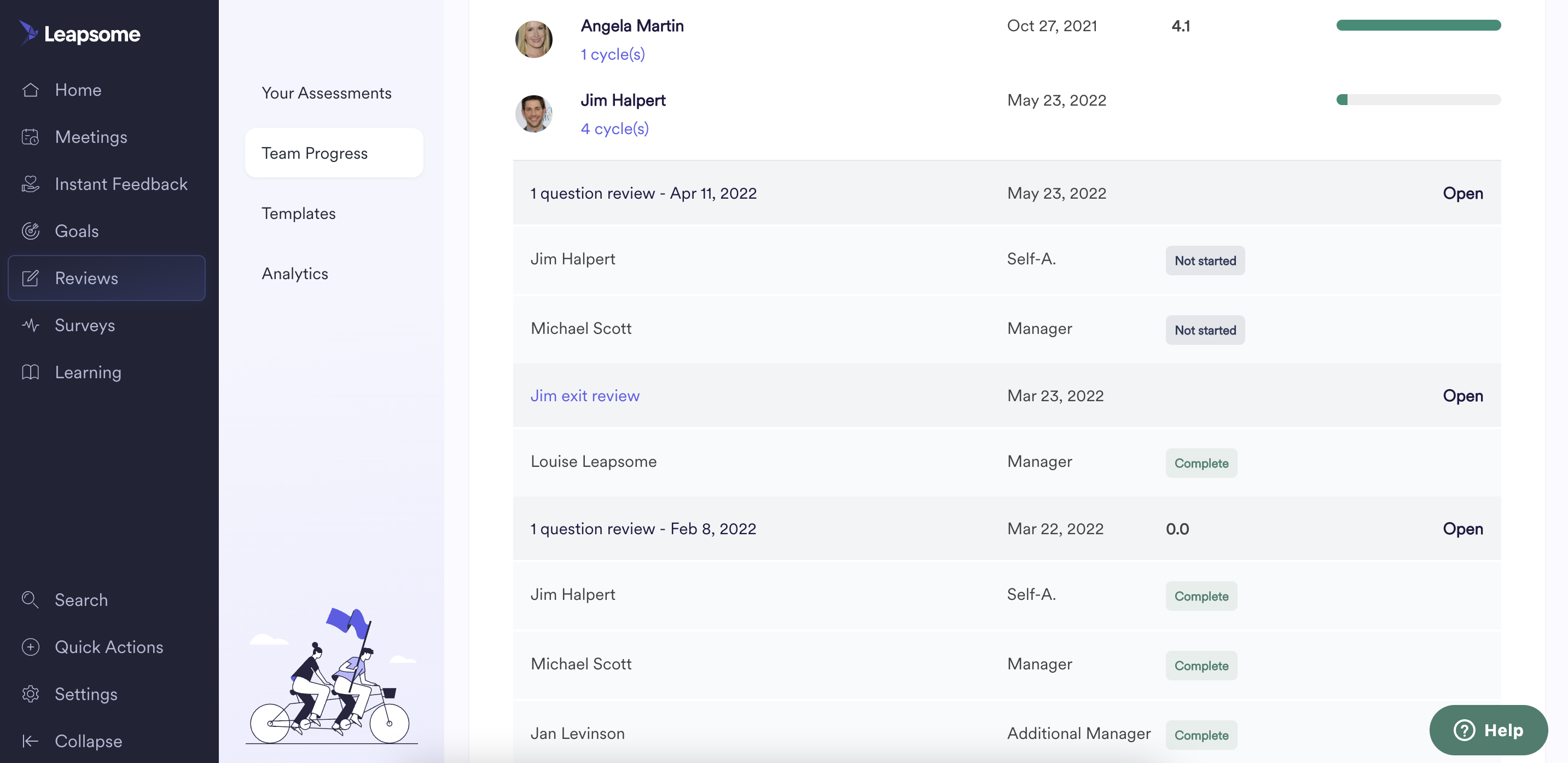 Lastly, should you have a long list of reports in this view, if many assessments have now been completed, or if you are looking for something specific, you can filter what is shown on this page. Firstly, you can 'filter' reports based on what team they are in, their name, who their manager is, or what location they are based in.
Alternatively, you can limit results based on the 'state' of an employee or assessment. For example, you can then look for which of your reports have not been part of any assessment in the past 180 or even 360 days. Here, you also can look for which completed reviews have not yet been signed by the manager or reviewee.