In Leapsome, employees have the opportunity to manually share the instant feedback they have received with any other employee. To share the feedback, you would need to navigate to the feedback you would like to share, click 'share' and choose the user that shall be able to see it.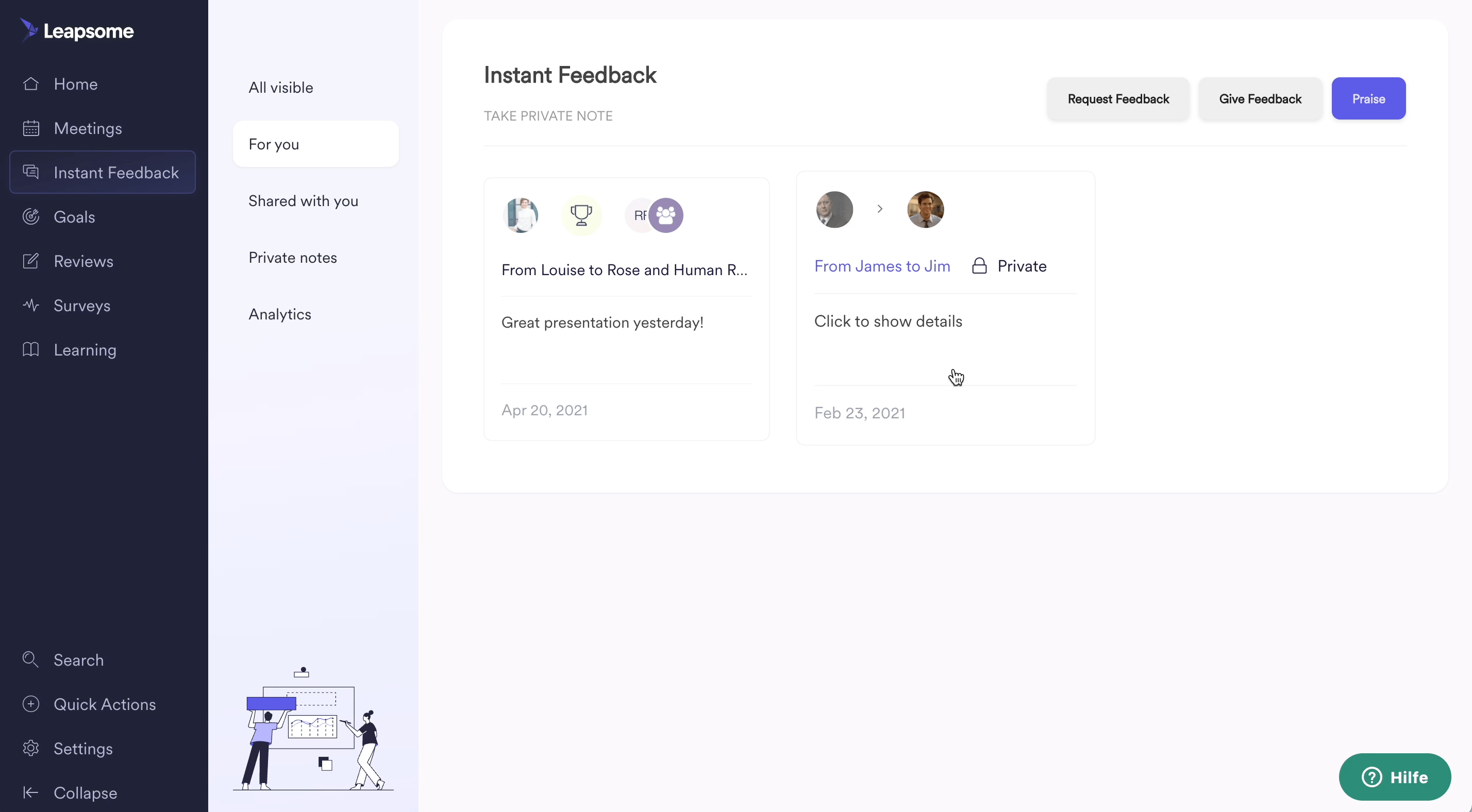 To keep an overview of the feedback shared with you, you can go to 'Shared with you' in the Instant Feedback module. There you can find every feedback that was shared with you.
As a manager, you will also find the automatically shared feedback that your direct reports have received.