To facilitate regular check-ins on your goals/objectives and making tracking an ongoing conversation, you can do a number of things.
Check-in flags
The owner, manager, and any contributor can flag a goal/objective for the next check-in session, e.g. flag a goal as 'offtrack'. You will then be able to sort your goal list by these states, allowing you to focus on the relevant points during your meeting. Do you want to run regular check-in meetings with your team leads? For this setup, we recommend using our meetings feature with your key stakeholders.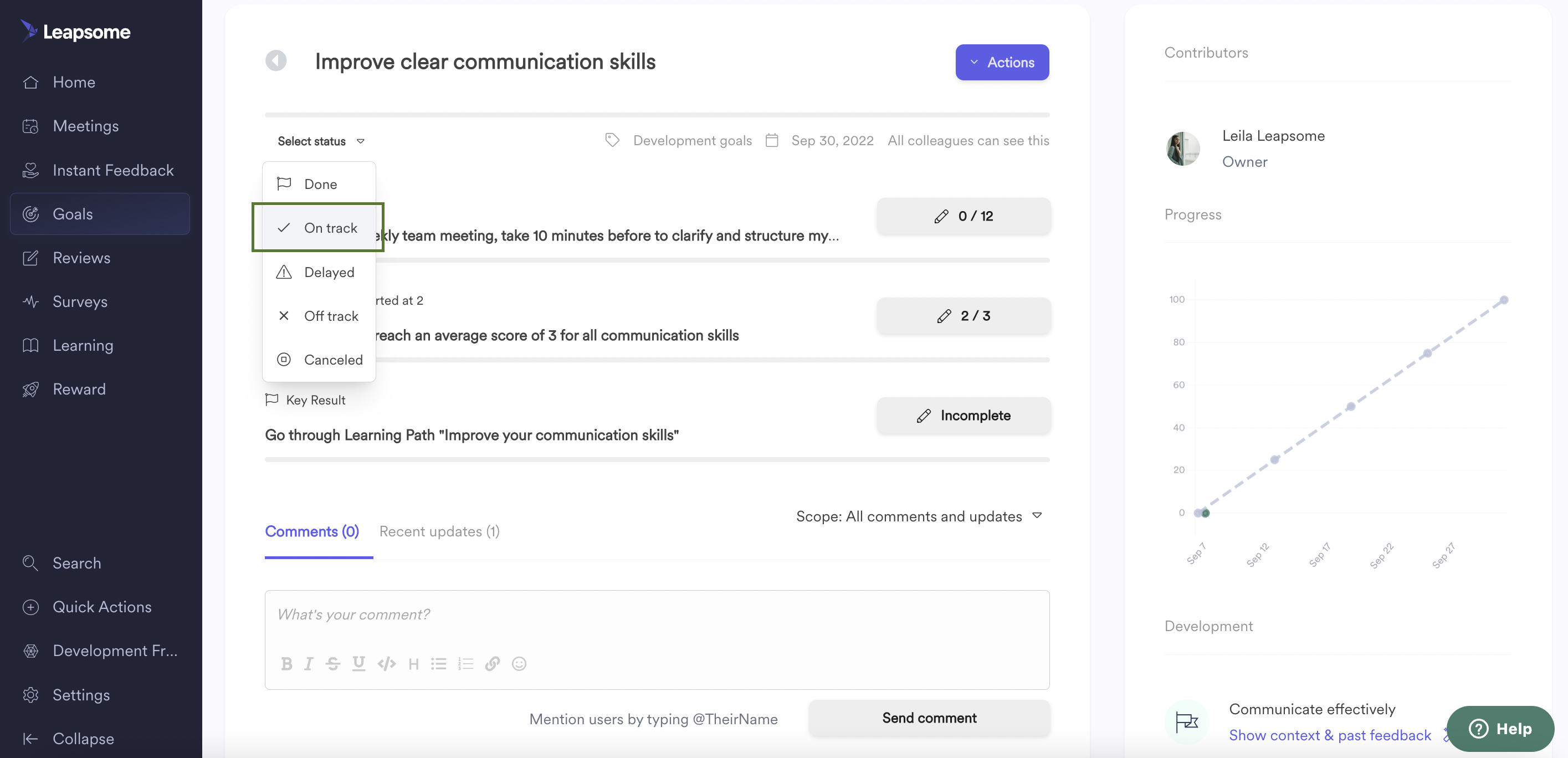 Commenting, adding or requesting feedback
Anyone who can see a goal (and therefore by definition at least the manager, the owner, and any contributor) can write a comment and tag users to ask them for feedback on that goal or an individual key result. Use this functionality to provide qualitative updates on your goals and key results or provide encouragement and ideas to your colleagues. Comments will be visible to anyone that can access that goal. 
You can add comments or feedback directly from within the goal view by adding a 'comment' at the bottom of the page or by clicking on a key result's status.