Talking points in (1:1 or team) meetings can either be private or shared (you can define this by clicking the 'eye' icon next to each talking point).
Private talking points are only visible for you. You can use these to remember sensitive things that you want to talk about during your meeting, before sharing them with your counterpart.
Shared talking points are shared between you and your meeting counterpart. These help to structure the meeting upfront - your counterpart will see them before and can prepare accordingly. 
Nobody else will have access to your meeting talking points or summaries (no managers, and not even admins in your company).
New meeting participants will not be able to see past talking points from previous instances.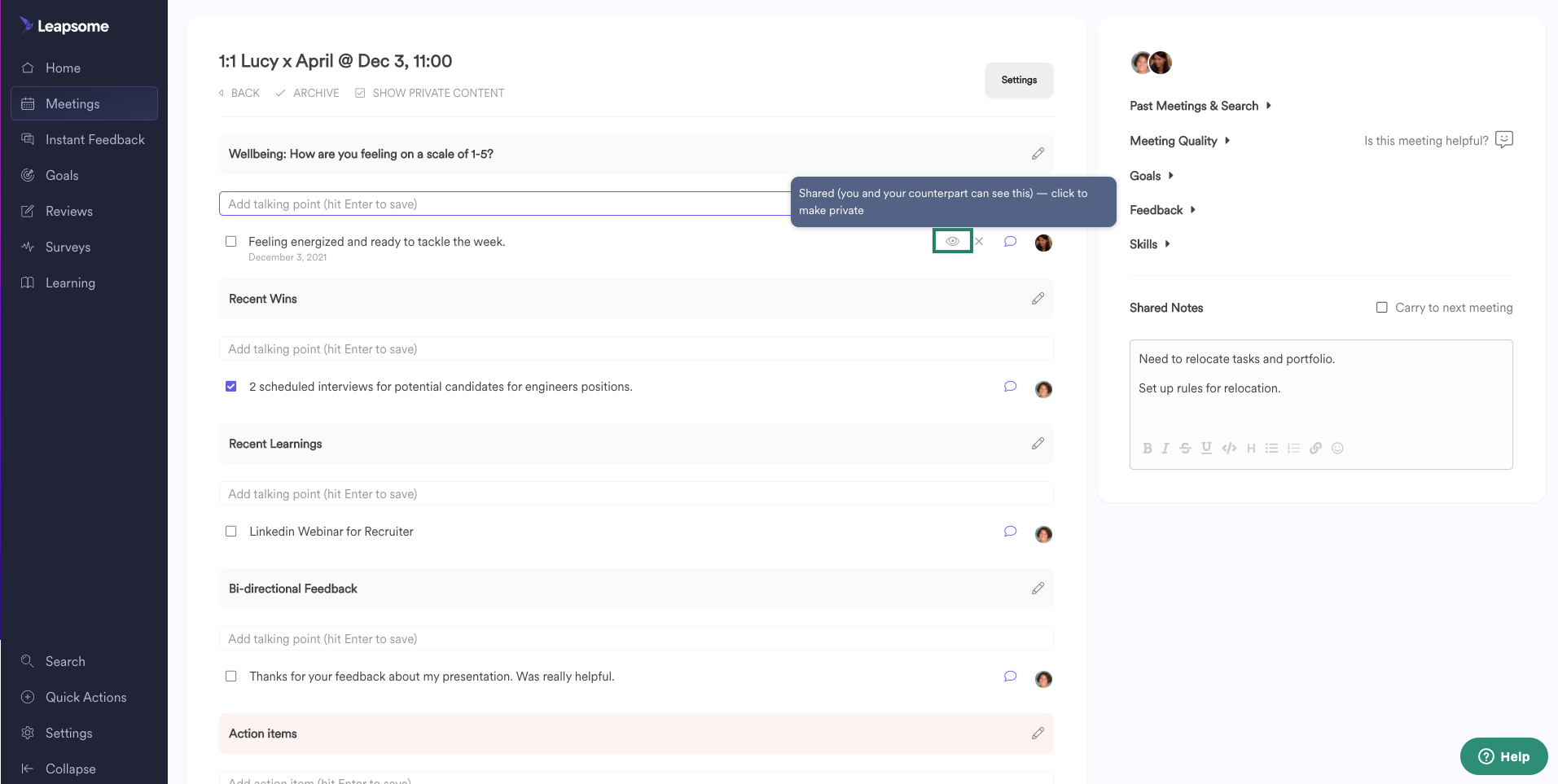 Meeting feedback
Using the 'Meeting Quality' tab, participants can give feedback and anonymously score the helpfulness of the meeting. The feedback is visible to all participants of the meeting and possibly to managers and admins in meeting analytics. A meeting rating remains anonymous and comments and written feedback are non-anonymous.