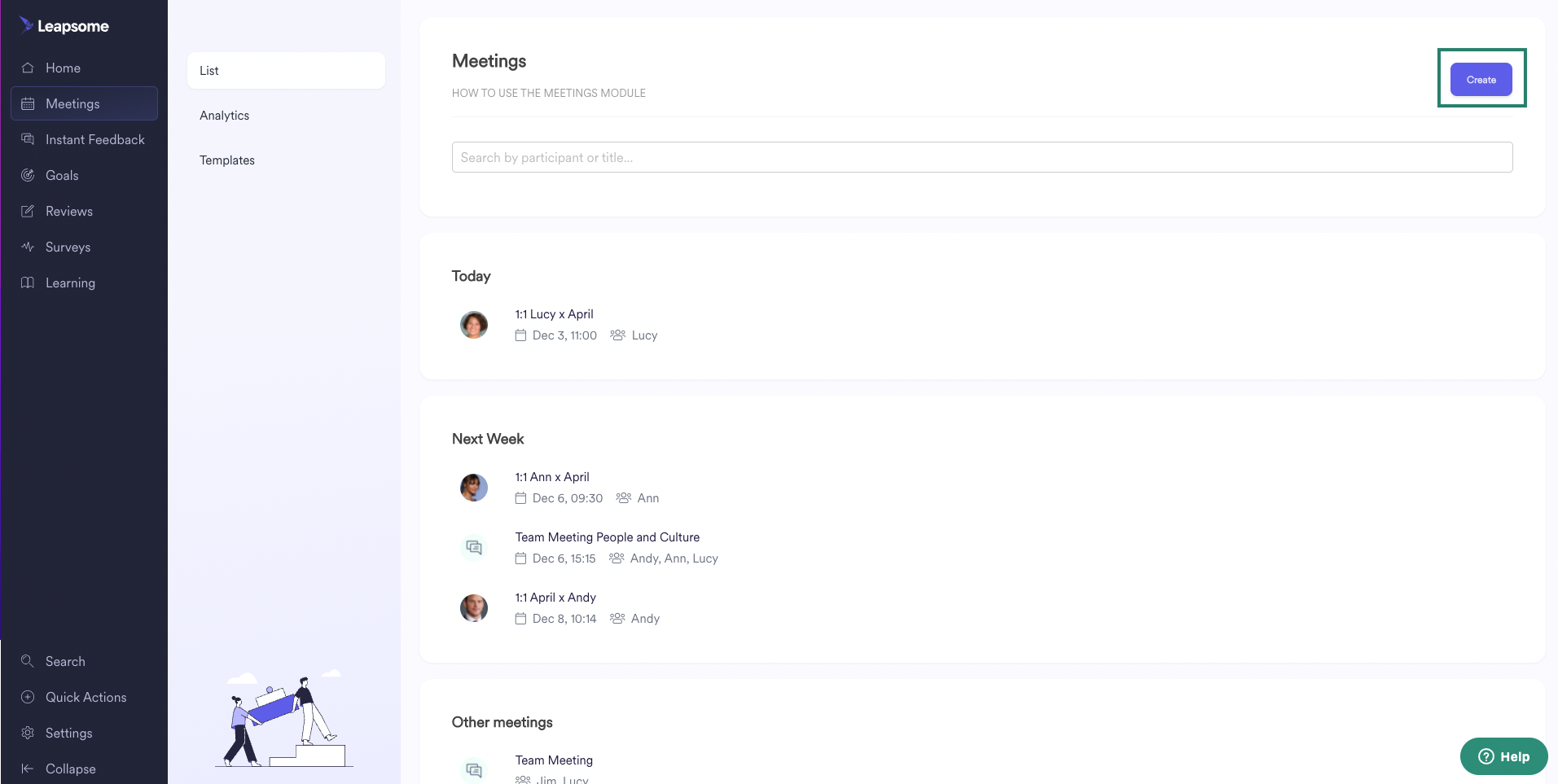 Simply click the 'create' button on the 'Meetings' tab for creating a new 1:1 or team meeting. You can then determine the name of your meeting, the participants as well as the length and frequency of the meeting.
You can have several meetings with the same person. Make sure to be specific and concrete about the title here to avoid confusion. 
You can also select one of the default meeting templates you want to use. 
In the meeting window that opens, you will see a section to add talking points and action items, you can search for past meetings, view the participants' goals as well as received feedback. You can also take meeting notes. 
Start adding talking points
Talking points are things that you want to talk about during your meeting. For example, you could add things like 'Discuss the budget', 'Plan a team event' or 'Review marketing material'. You can define whether you want a talking point to be private (visible only to you) or shared (visible to you and the person you're meeting with) - sharing talking points allows you to create alignment even before the meeting. Obviously, you can edit, delete or re-arrange these at any time.
Customize your meeting structure
Sometimes you want extra structure for your meetings - you can therefore add sections or questions (such as "What are current roadblocks?") to guide your meetings. This can either be done for each meeting individually in 'Settings' within the meeting or - if you are an admin - in the Meetings module via 'Templates' for the entire company. Admins can define one or more meeting templates that can be shared with all employees. Also, managers (or anyone else) can define their own templates, but these can not be shared.
Read more about meeting templates here.