When you first submit your payment information, you will be charged upfront for the agreed amount of users and interval, monthly or yearly, unless your contract stipulates a delayed start date. Please see the exemplary invoice below.

Adding users
You can add users throughout the contract period. Upon reaching a threshold of new users added within the period, you will receive an interim invoice in which each additional user is charged pro-rata from the time they were added for the remaining time of the contract. New interim invoices get triggered monthly if a certain amount has been surpassed.
An interim invoice can be read as followed, please refer to the example below: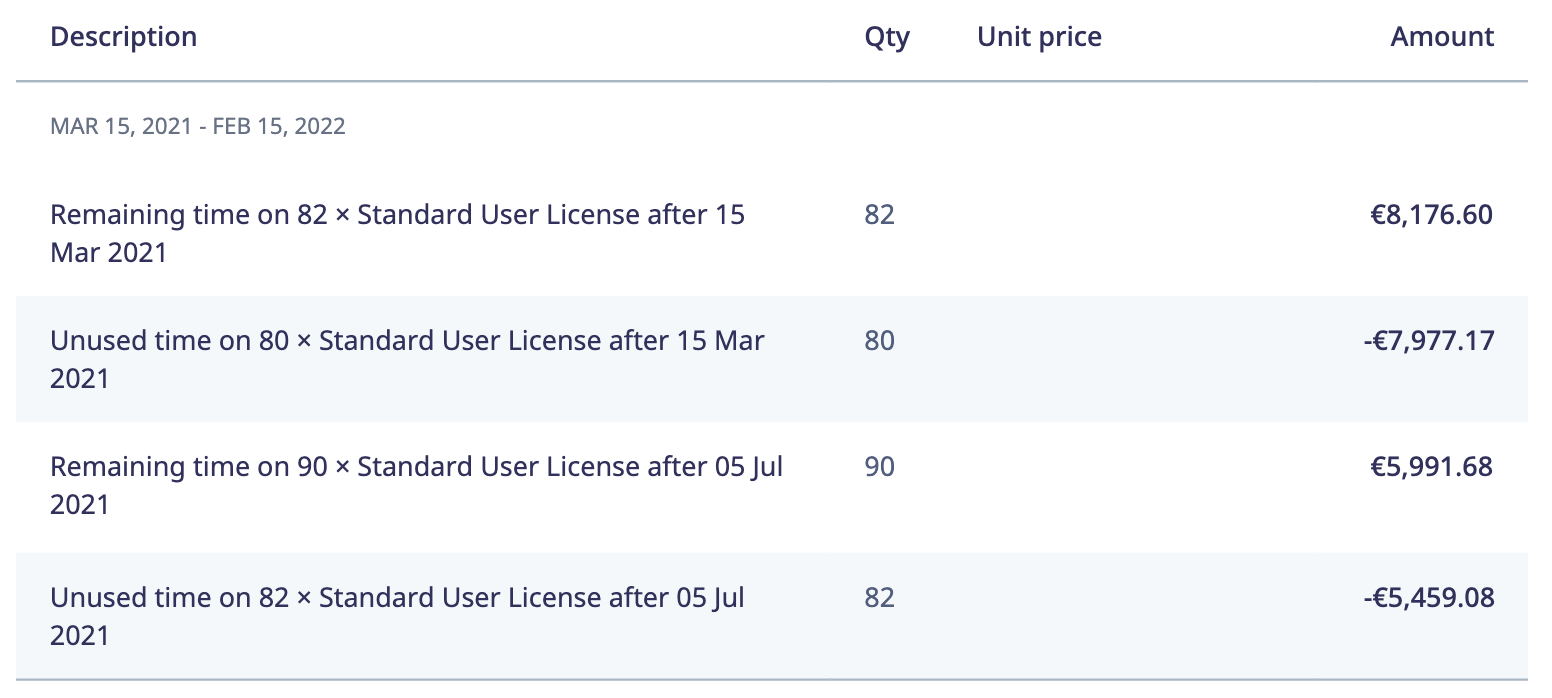 In this example, the customer agreed on 80 licenses when starting the contract. On March 15 two new users have been uploaded, which now adds up to 82 users in total. The amount billed equals 8,176.60 € pro-rata for the remaining months of the contract year. As the customer paid for 80 users already upfront, these costs get subtracted (the 'Unused time' line). On July 05 the customer adds eight new users, which adds to 90 total users and a sum of 5,9991.69 € pro-rata for the remaining period of the contract year. The sum already paid for the existing users gets deducted again.
Deactivating users
If you deactivate a user, their license can be used by another newly added user. It is not possible to downgrade your licenses throughout the contract year.
Contract renewal
A renewed contract will resume with the maximum amount of users from the contract period before. Please see our Terms of Service for further information on payment terms and commitment periods.