Learn more about the manager dashboard in our blog!
Check out our Manager Dashboard video here: 🎥Manager Dashboard Tutorial
Leapsome's manager dashboard provides managers with the data they need to be more effective leaders. Managers can open the dashboard by clicking on 'Your Direct Reports' in the home tab.

The manager dashboard:
Makes keeping track of direct reports' individual goal progress easier and encourages managers to check in on goal progress more frequently.
Facilitates review management by giving straightforward access to review progress and history.
Provides an overview of instant feedback and praise and nudges managers to provide more instant feedback and praise if applicable.
Identifies gaps in team competencies to highlight training opportunities.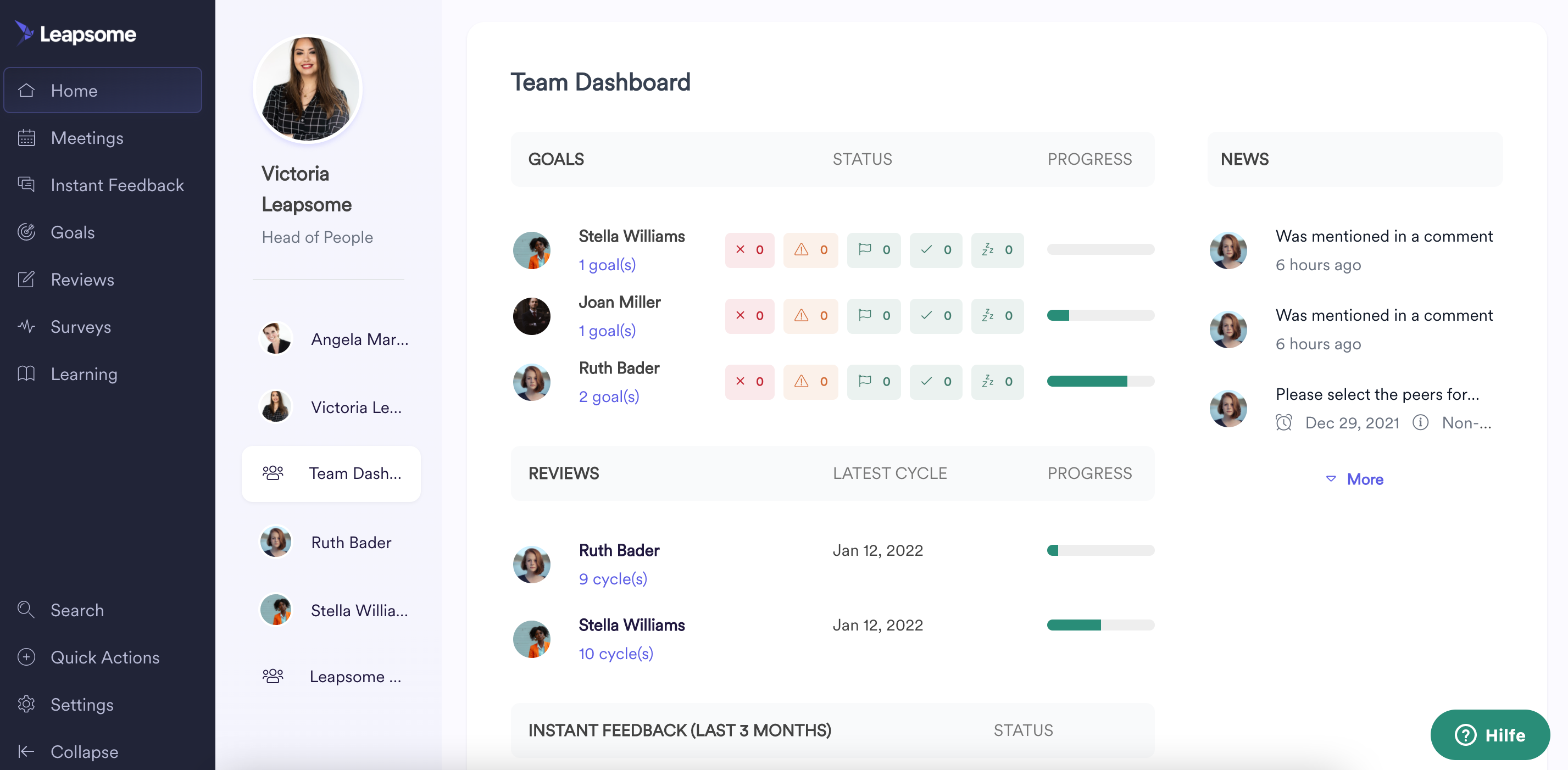 Components of the Manager Dashboard
Depending on your active Leapsome modules, the dashboard includes:
individual goals of all direct reports.
current and past reviews of direct reports.
instant feedback from the last 3 months of direct reports.
a team strengths chart, based on all assessments of the last 12 months.