To set up SSO with OneLogin, please take the following steps:
As an admin on OneLogin, go to 'Apps' -> 'Add Apps'.
Search for 'Leapsome' and select the result.
Customize how you want the app to appear in your directory and click 'Save'.
Go to 'App -> Company Apps' and open the newly added 'Leapsome' app.
Go to the 'Configuration' tab. You will be asked for your Leapsome Account ID.
You can find this ID in your Leapsome account under 'Settings' > 'Integrations' > 'Single Sign On (SSO)'.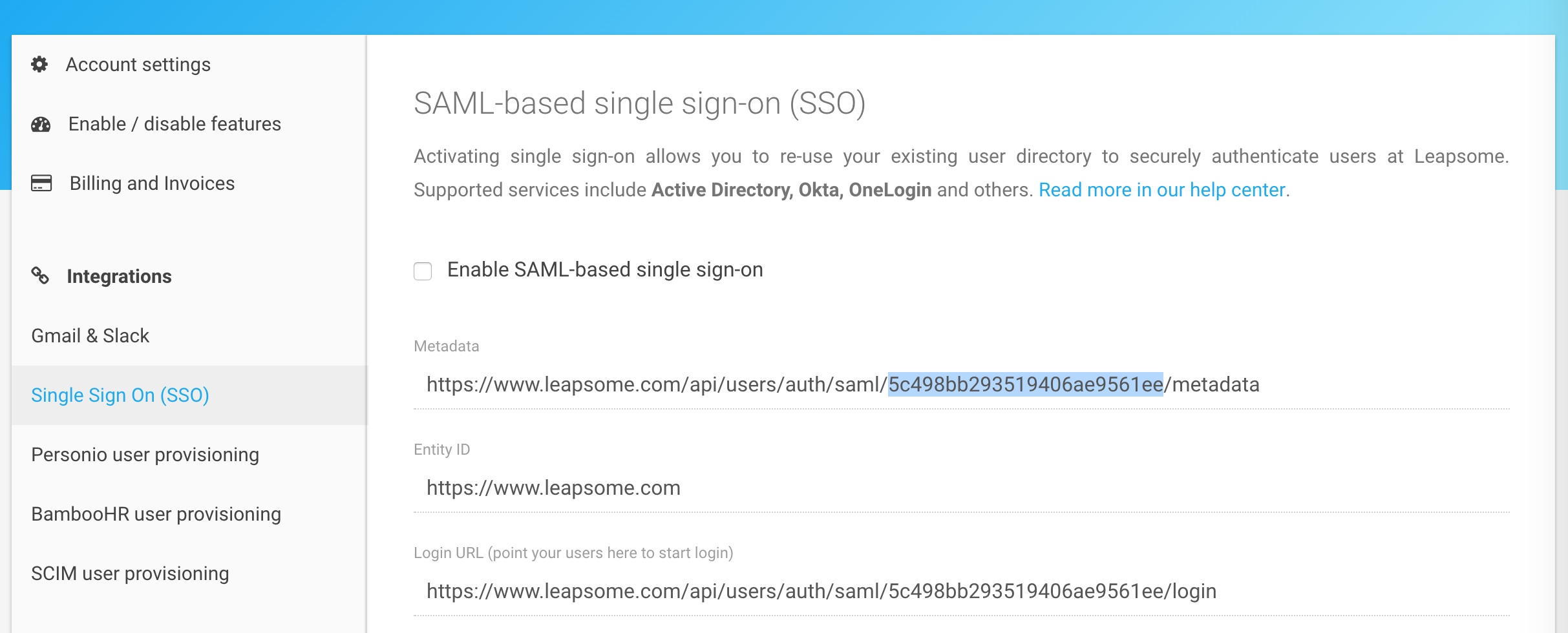 On OneLogin, Enter your account ID and save your changes.
On OneLogin, go to the SSO tab and find your X.509 certificate via 'View details'.
Copy the certificate without the Begin / End tags and ensure there are no linebreaks.
On OneLogin, Go back to the SSO tab and copy the SAML 2.0. Endpoint (HTTP)
On Leapsome, enter the X.509 certificate (under 'certificate') and the SAML 2.0 Endpoint (under 'SSO Login URL') as depicted below.
Check the 'Enable SSO' checkbox and click 'Update SSO settings'.
On OneLogin, assign the Leapsome app to the users that should be able to use Leapsome.