If you send out recurring surveys in your company (e.g., monthly engagement survey or weekly pulse survey), you may sometimes wish to pause a specific question so it does not appear in the upcoming survey round(s).
As an admin, you can pause a survey question by navigating to the survey ('Surveys' tab > 'Your surveys' > click on the name of the relevant survey). In the survey, click into 'Survey Settings' > 'Questions.' Here, find the question you wish to pause, click the settings wheel, and then the pause symbol. Please note that the question will not be included in any rounds until you've reactivated it.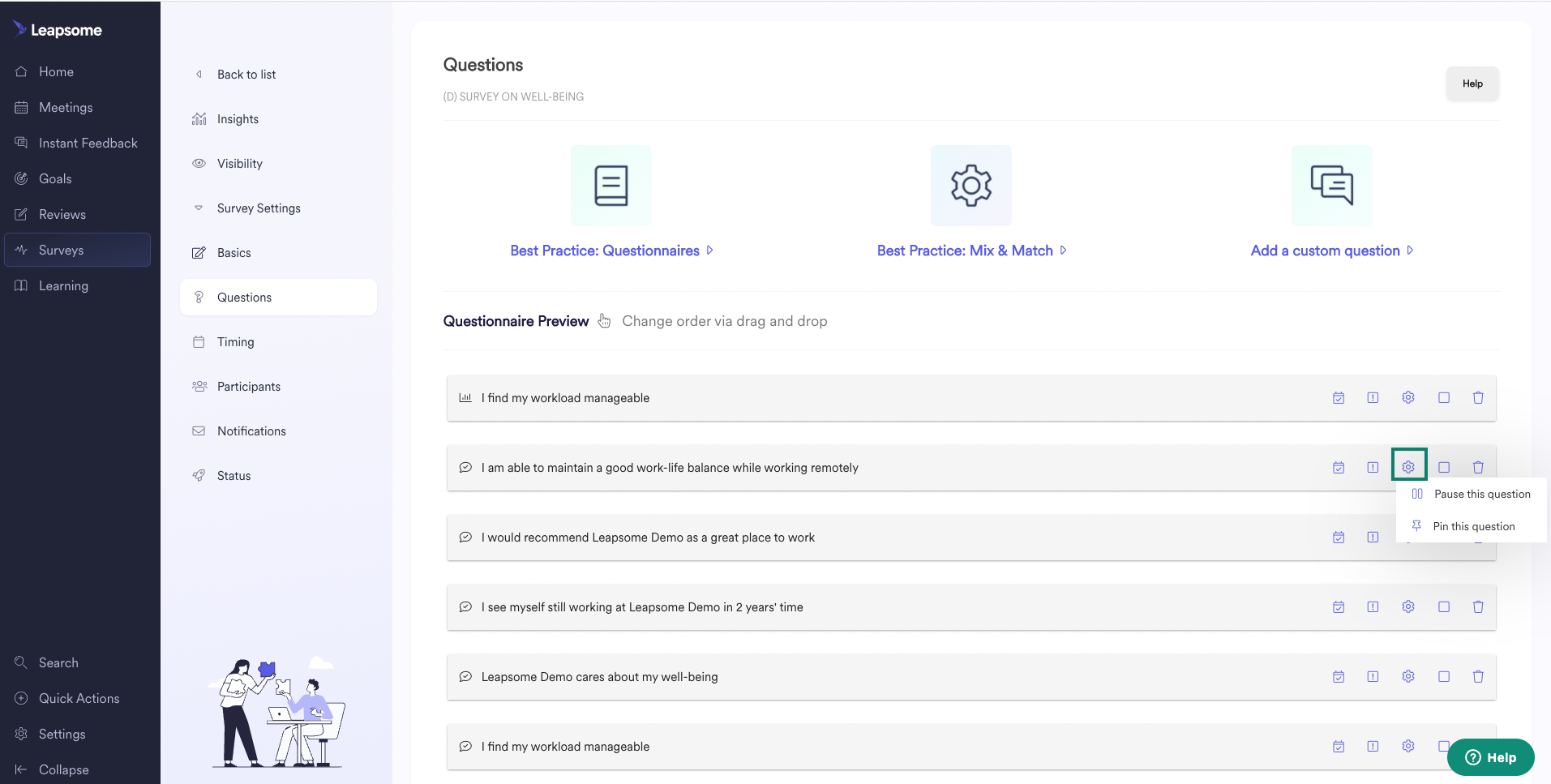 Don't forget to save your changes by clicking 'Continue' at the bottom of the page.