Which level of leadership skills do you expect from a CEO? And which level do you expect from an intern? Expectations will most likely be different. As we learn and make progress in our careers, the requirements on certain skills will change. That's why you can also define seniority and skill levels.
You can define an unlimited number of seniority levels (such as "Junior", "Middle", "Senior", etc.). For each level, you can define a corresponding description for each skill. When a user gives feedback to or writes an assessment for a "Junior", Leapsome will display the corresponding skill level description, etc. The system is flexible: If a skill level is not defined, it will fall back to the default description.
1.Step: Creating levels
You will first have to define the seniority levels you want to use. This can be done under "Users & Teams" > "Manage levels". Levels can also be created automatically when creating or updating users via an Excel upload.
2. Step: Assigning levels
Subsequently, you will assign user levels, either manually via "Users & Teams > Edit user" or via the Excel upload.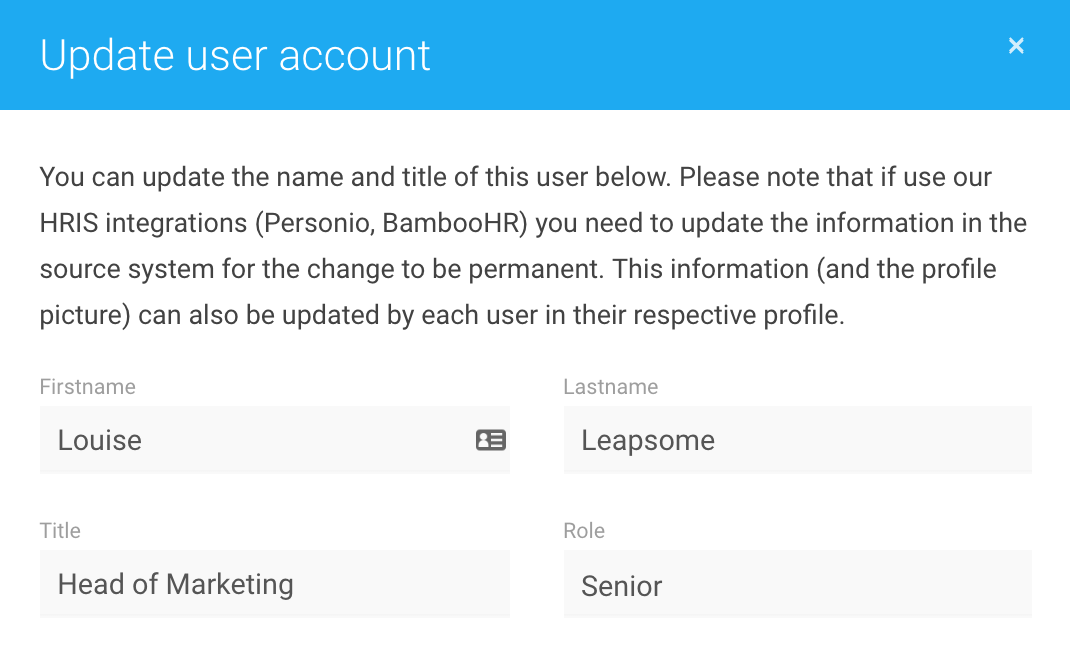 3. Step: Defining skill levels
On the "Skills" tab, you can now define a skill level for each level you defined. In addition to the skill title, these descriptions will be used to communicate expectations in assessments and while giving feedback.
4. Step: Viewing skill-level specific descriptions in feedback & assessments
The matching description will be shown
during continuous feedback on the corresponding skill
during assessments, if a level was assigned before the cycle setup was confirmed
Note: If you don't add a skill-level specific description, the default skill description will be visible for the participant.