Accessing the approval screen
If your admins set up a 360° or performance review cycle with peer reviewers, you might get asked to confirm the peer reviewers of your direct reports. You will get a corresponding email notification and find a "To Do" item on the "Reviews" tab.
Selecting or approving the peer reviewers of a participant
If you click on the To Do - item, you will navigate to a screen where you can select, change or confirm the peer reviewers of the participant.
If your admin has chosen the setting that peer reviewers can be nominated by the participants, you will likely see a selection of peer reviewers that were nominated before. It is up to you if you want to keep or modify this group.
You can add peer reviewers individually (by typing their name) or in batch (by selecting a team or department from the dropdown). Once you're done, please confirm the selection.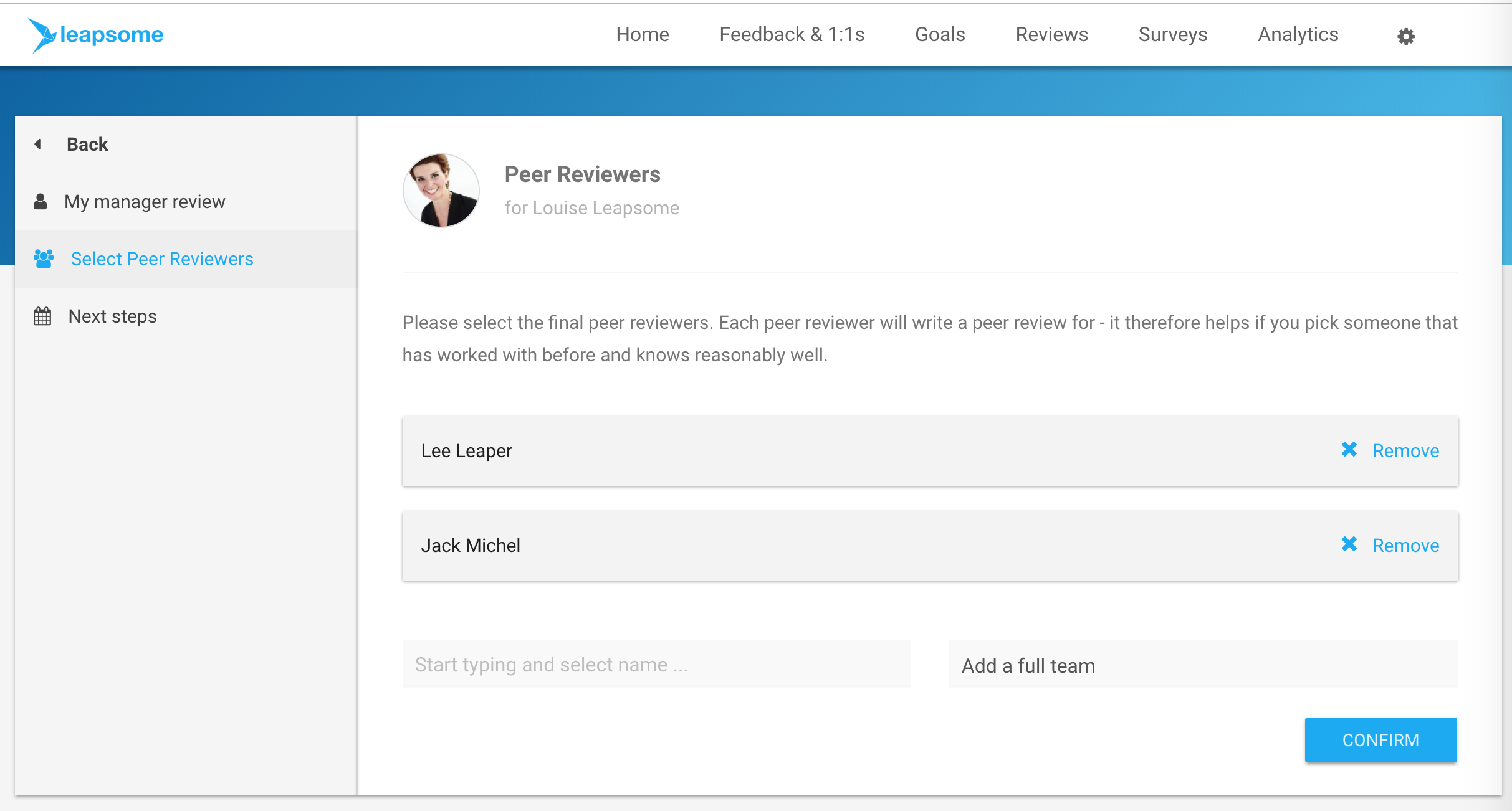 Editing your approval
If you want to change your peer selection for a participant, you can do so, as long as peer reviews have not been kicked off. You will find a corresponding item on your "Done" list.
If you need to make changes after that, please contact your admin who can change the peer reviewers in the admin settings of the review cycle.