Finding a review
If you were asked to write a review for one of your direct reports (a person you directly manage), you will see a corresponding item in your "To Do" list under the "Reviews" tab.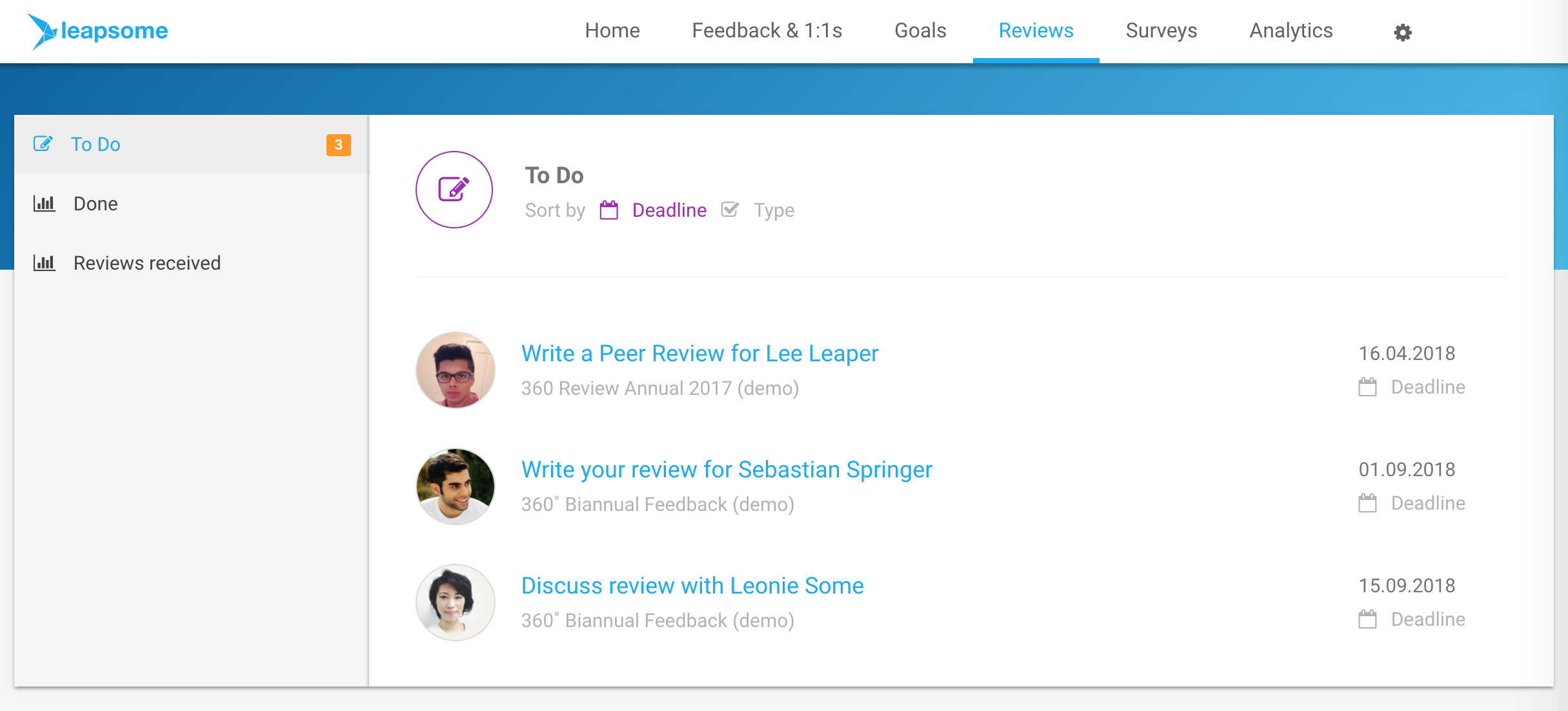 Writing answers
Clicking on that "To Do" - item, you will navigate to the individual review screen where you can write your review. You will first see a summary view for all questions and can open individual questions by clicking on them. Some questions are linked to a scale, others just require a comment - this is defined by your admin.
While writing your answers, you might already be able to view the answers of other contributors to this review, i.e. self assessment, peer reviews and direct report reviews - this depends on the review settings chosen by your admin (see end of this article).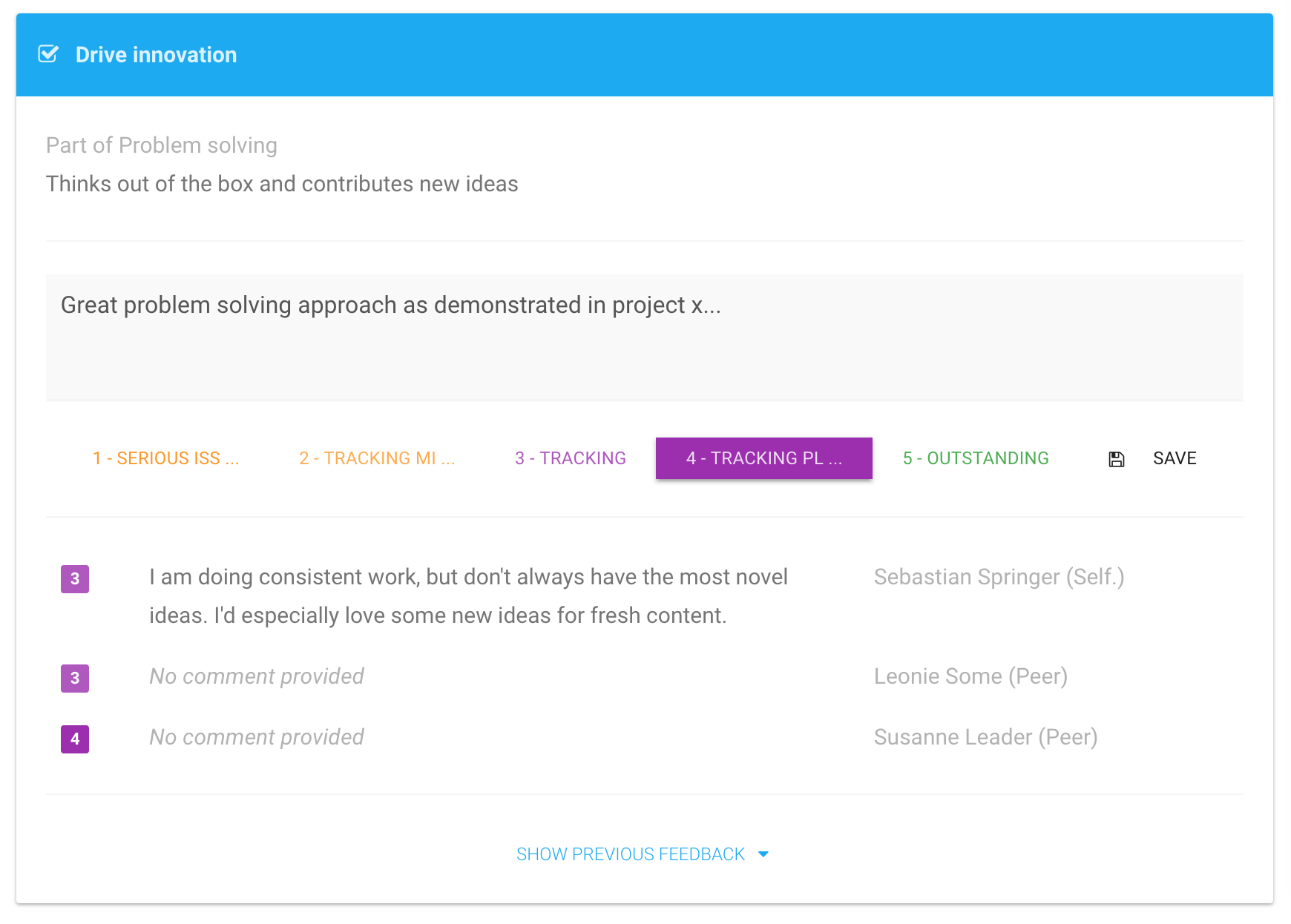 Your progress is saved automatically on a continuous basis. You can leave your review as a draft and go back and complete it at a later stage. At this stage, nobody else can see your answers.
Submitting your review
Once you have answered all mandatory questions, you will be able to "Submit" your review. Doing this will mark it as complete for administrators, who will be able to see your results. 
At this point, you will also be able to see answers of peer reviewers, direct report reviewers and the self assessment.
Sharing your review with the reviewee
After you have submitted your review, a second button to "Share"  your review will appear. Clicking this button will allow the reviewee (the person being reviewed) to see your answers. We recommend to share the review shortly before or during your review talk.

Discussing the review and editing your answers
Up until the digital signature, you will still be able to edit your answers. Sometimes the review talk brings up topics that need to be clarified or changed, so you should be able to change your final result. To do so, simply click the "Edit" button at the top.
Signing the review
Once you have discussed the results with the reviewee, you should both summarize your discussion in the corresponding text boxes and click the button to "Accept & Sign the Review". Doing this will lock the results, and they can no longer be edited.

Accessing the review at a later stage
You can conveniently export all answers as a PDF file. Your review will also be accessible in the "Done" tab under "Reviews".
Viewing answers of other contributors (optional)
Depending on the settings chosen by your admins, you might see answers from the self-assessment of reviewee, of peer reviewers or direct reports of that person while writing your own review. In that case, you can use these answers to write an answer that takes into account these other perspectives, too.
Viewing previous feedback you have given (optional)
If you are using the continuous feedback module, you can also display previous feedback that you have given to that person on a specific skill or competency. Just click the button "Show previous feedback" at the bottom of each question. In the future, this will also include your previous feedback during 360° or performance reviews for the same person.