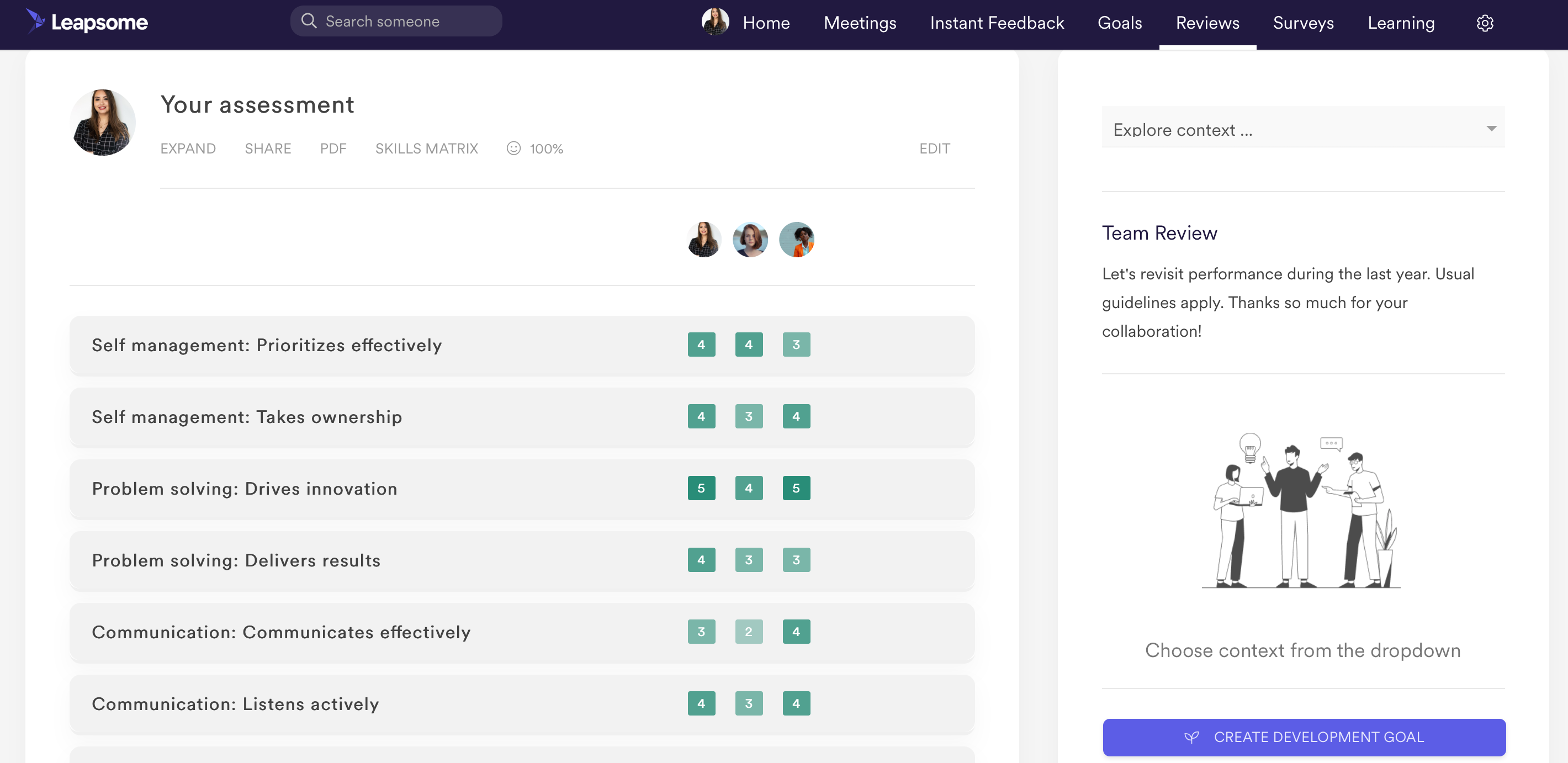 Leapsome allows you to run highly automated performance, 360° or leadership assessments. The feature integrates neatly with other modules of the Leapsome platform but can also be used stand-alone (here's an article on how to disable other modules).
This article points you to all relevant resources if you want to set up an assessment for the first time. You can also watch the User Tutorial on how to participate in (360°) assessments.
Optional: If your company uses a structured evaluation framework, e.g., company values, you should set this up on the Skills page (see detailed article). Doing this before setting up your first assessment allows you to use a consistent framework across all future assessments.


Optional: By default, Leapsome uses a 5-point scale for structured questions. You can customize this default scale and its labels in the admin settings (see detailed article) or you can change it within a template or cycle. If you change the default scale in the admin settings, it applies to all structured questions in all future assessments. Within a specific template or cycle you can also use more than one scale should that be necessary.


Optional: You can only add users to an assessment once they were created (not necessarily invited) on the Users & Teams page. Which is why we recommend to check out how to import your user base via Excel or one of our integrations.


You're now ready to create your first assessment. Assessments are organized in cycles that contain participants, settings for scope, anonymity, questions and a timeline. This guide helps you to set up your first cycle, step by step.


Need to run a similar assessment afterwards? You can easily create reusable templates.


Want to learn more about best practices? Check out our best practice blueprint for reviews and our free eBook on 360° assessments.