You can share the results of your survey with all or selected people.
Owners of the survey will always be able to see all results and modify the visibility for other people. You can define the owners of your survey under "Survey Settings" > "Name and Owners".
To share all results of your survey with all participants automatically, please select "All Results" in your survey (under Visibility).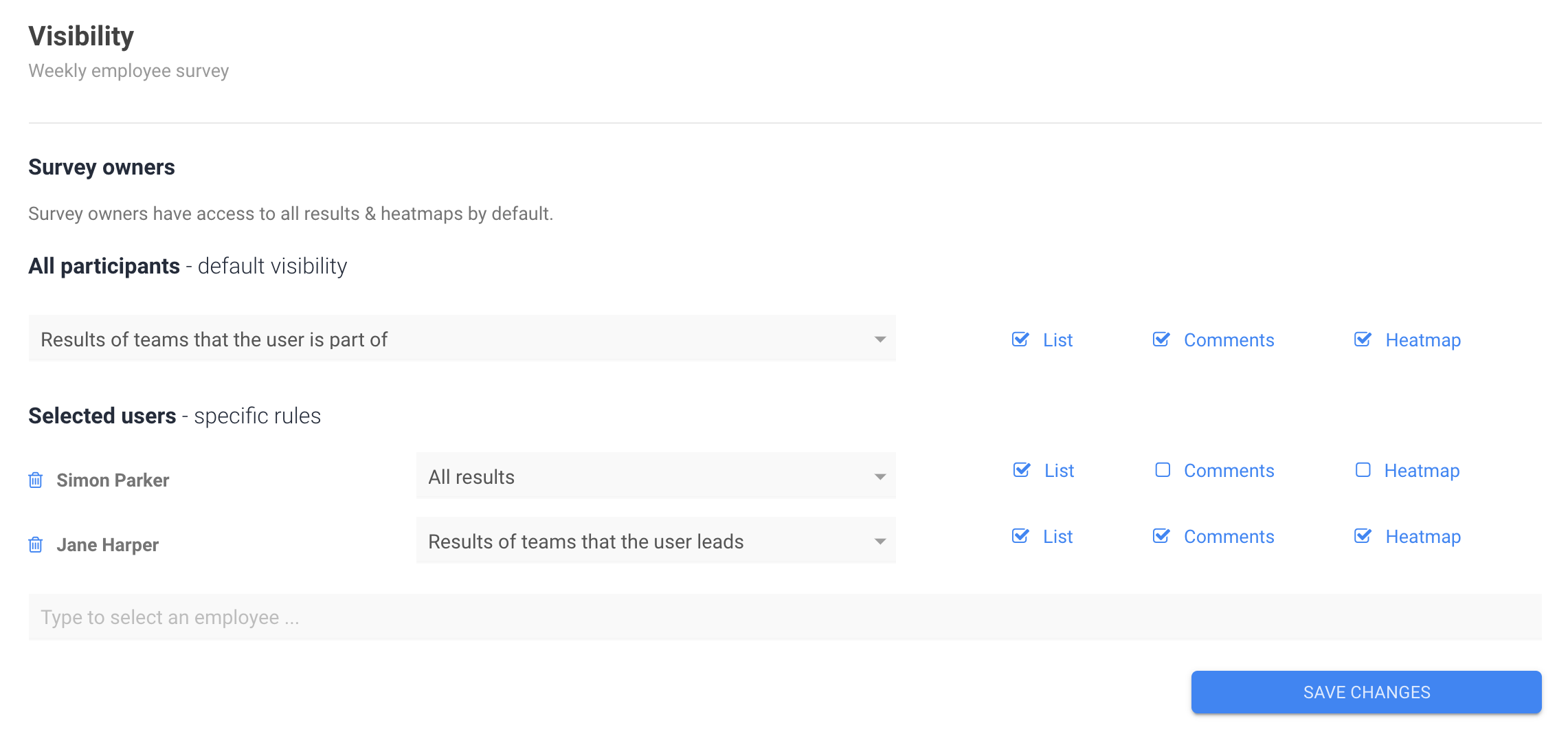 If you wish to have more granular control over the visibility of your results, you can define the result visibility by specific rules. To do so, please navigate to the "Visibility" tab in your survey.
For each user, you can edit the visibility settings. As you can see below, the available options include:
All results
Results of direct/indirect reports
Results of teams that the user is part of
Results of team that the user leads
You can then decide which format the result should be available:
heatmap and/or
aggregates and/or
comments.
Save your settings to activate your changes.