Participants
By default, Leapsome surveys are set up to collect anonymous answers from all active (or invited) employees you have listed in Leapsome. The advantages of this approach are:
a broader range of perspectives
higher statistical significance of results (especially in small companies) and
the possibility to segment results by any team
You can set a minimum tenure in weeks to exclude new hires.
You can also easily target specific employees, teams, or locations with your survey. To do this, select 'Specific Employees, teams, or locations' in the drop-down menu and select the teams, employees, or locations who should receive the survey. You can also exclude specific employees, teams, or locations:
Please note that you will not be able to start an anonymous survey if less than 5 participants are selected - this is to protect the anonymity of participants when answering your survey questions. You can read more about anonymity and statistical significance here.
You can also run non-anonymous surveys or check-ins by enabling the corresponding option. There will be a clear note for all participants stating that their name will be linked to their answers. Once the first round of answers is complete, you will not be able to change this setting at any point.
Here, you can also decide whether you would like to allow a raw data export for your survey. Similar to anonymity, this can only be decided before the first survey round has been sent out. Users will also see a note that this is the case, as it can compromise anonymity. You can read more about the raw data export here.
Once you have kicked off your survey, you will see a list of your participants under 'participation rate'. If your survey is non-anonymous, you will also see who participated already. You can filter your survey participant list by participant and survey round.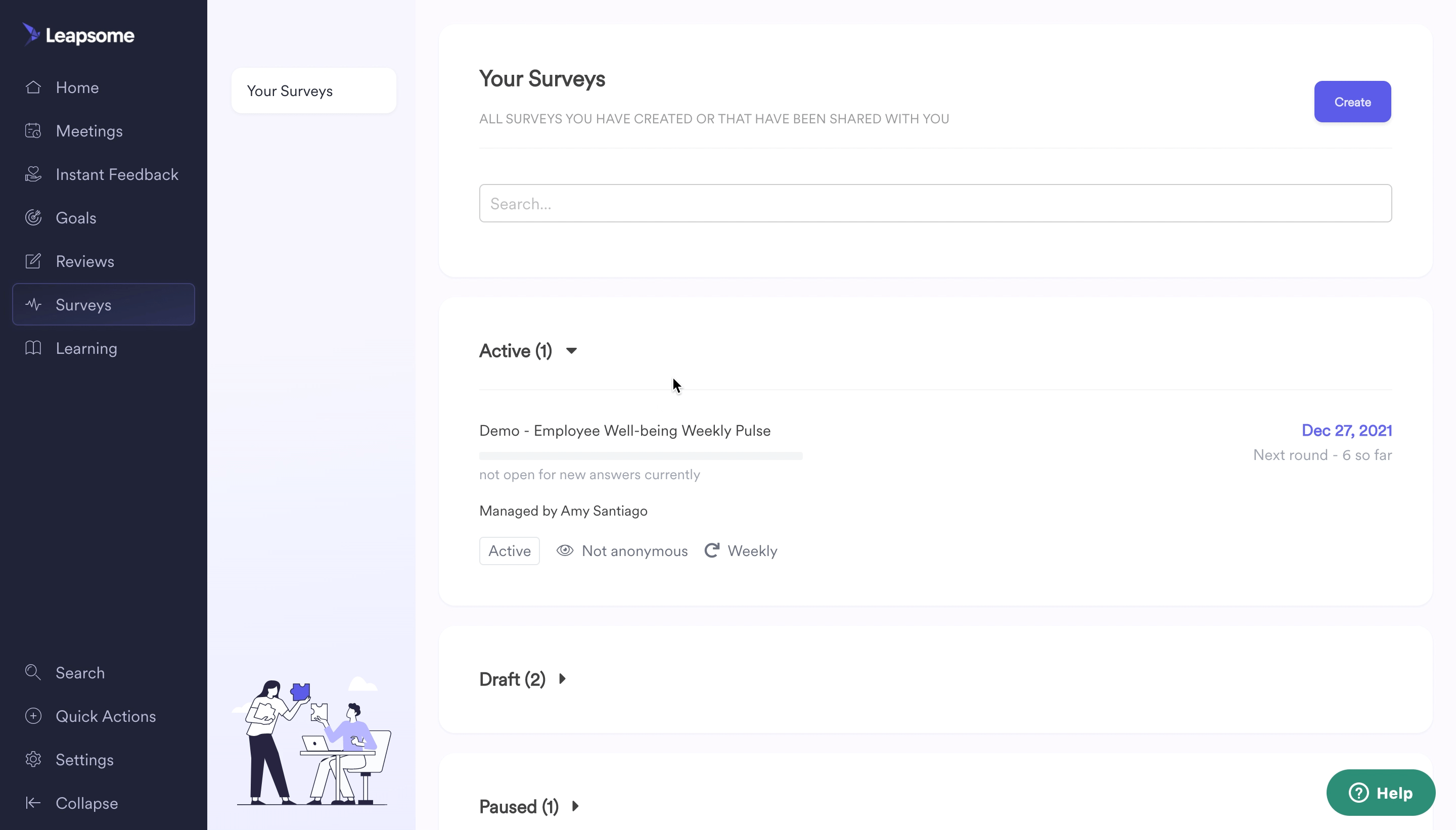 Please note: If you see one of the participants with the status 'dismissed', there can be several reasons:
Lack of module access
An inactive user account at the time the survey got send out
The next survey period has started already
The survey got paused / stopped